Step in front of the camera, now!
Don't roll your eyes at me just yet. I get it. I one thousand percent get it. I went kicking and screaming into video. I didn't want to do it. Stepping in front of the camera? Nope I wasn't doing it and no one was going to make me. It wasn't going to happen… but it did. Why? Because video right now is KING.
You can try to deny it but it's true. Video is King of social media and because of that our introverted butts need to step in front of the camera.
I'm still learning and you can join me along the way. We started a YouTube channel to go with this blog and I'll tell you that it freaks me out every time I have to record one. It isn't natural for me. I'm scared and self- conscious and I'd rather do basically anything else but here I am making videos. I'm not telling you to start a YouTube channel. You don't have to go crazy. For us, it made sense to start one but for you here are the ways you can step in front of the camera.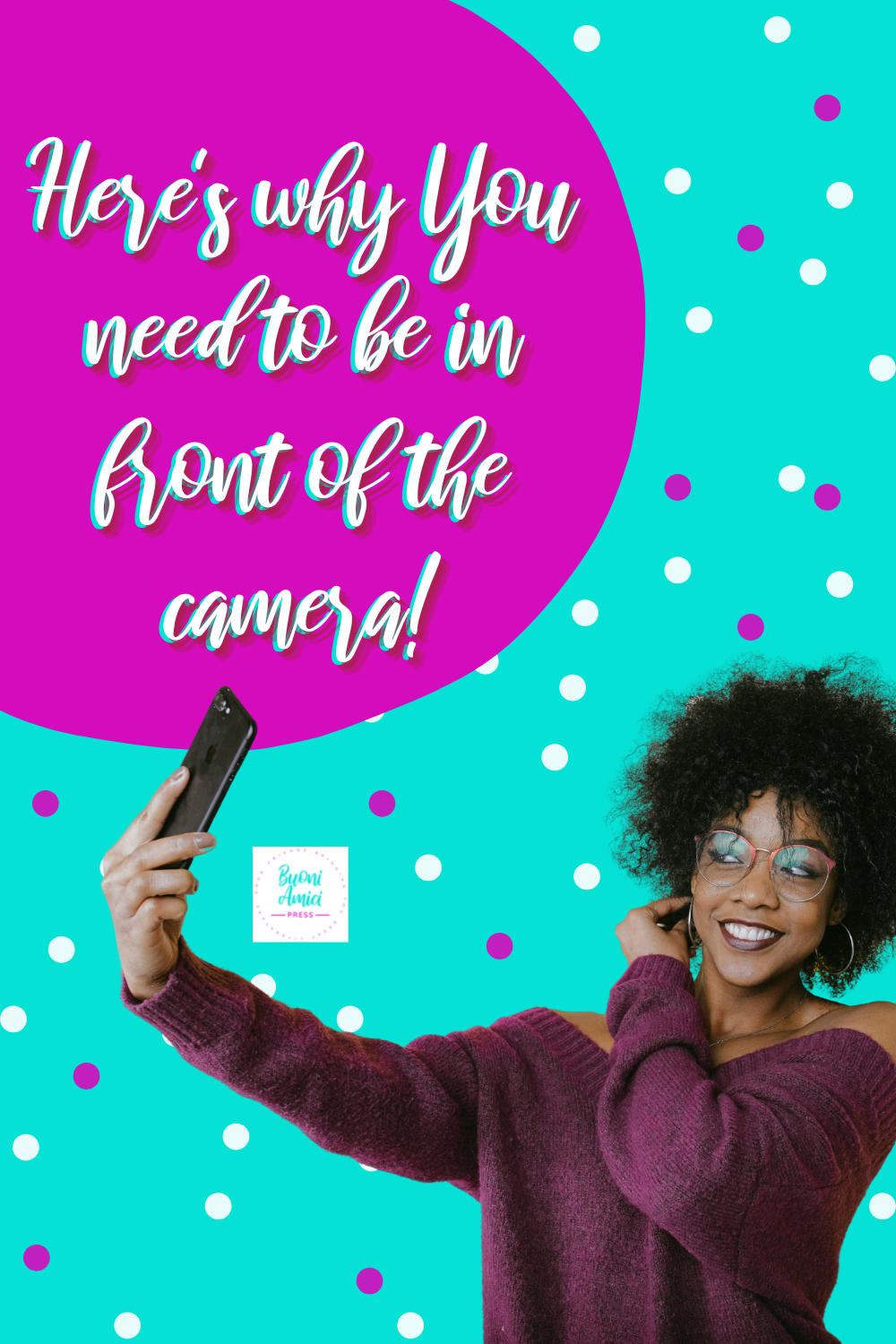 Let's start with baby steps…
Create short (15 seconds or less) Reels and/or TikToks. You can repurpose these to share on each platform but here's the thing… delete the logos from your videos. Instagram has flat out said they will suppress Reels with logos from other apps (you can read a bit more on that from this article

).  

Create a story on Instagram. These don't have to be live so you can practice with pre-recorded stories. For some ideas on what to share you can check out next week's blog post for a nice list of things but for now try sharing your morning routine or a sneak peek into what you're currently working on.

Go live in your Facebook group. I know most authors feel like their own Facebook Reader Group is their safe place. So, go live there and be with your people. You know they love you because they are in there and want to get to know you.

Once you've gotten the feel of being live then you can try experimenting with video. Trying different transitions in your Reels/TikToks can be fun and leave us a comment below if you'd like us to show you some tips and tricks on how to do that. Again, remember, I'm learning too. It'll be fun to have you come along for the ride with me. Make sure you are following our Instagram so that you can check out what I'm sharing and doing on the platform.
You can totally do videos and stay behind the camera but if you show your face the views on your videos will increase by a lot. However, don't take my word for it. Test it. Create a video with you in front of the camera and one without and see what does better. Testing takes time and more than one go of it. So I say do a week's worth of videos with you in front of the camera and a week's worth of videos without you in front of the camera and see how they do. Keep everything else the same – post the same days/same times and test on the same platform for each.
I've talked about Canva a lot lately but it does a lot and it's worth mentioning. For videos you can create some Reels/TikToks right on it. Check out the video below for a quick tutorial on how to use Canva to create some really fun and professional looking videos.
If you don't have a free Canva account yet you can open one HERE.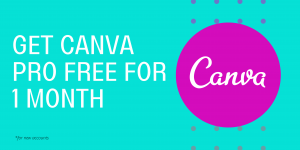 Try our FREE Canva Template pack below!
I hope you loved my top ten reasons why I love Canva! 😀
Follow us on Instagram at @buoni_amici_press 
Join The Scoop Facebook Group
Follow on TikTok
Authors you can check out our full list of services HERE.
Bloggers you can sign up to be a blog host for our events HERE.
*this post may contain affiliate links.