Hey! Thanks for subscribing!

You're almost done. Please confirm your email by clicking the button below.
~
Also, you can add us to your safe list to ensure you get all of our emails. Click the appropriate link below to get some easy to follow instructions on how to whitelist our email address.~
INSTRUCTIONS:
For Gmail click HERE.
For Yahoo click HERE.
For Outlook click HERE.
For Android click HERE.
For AOL click HERE.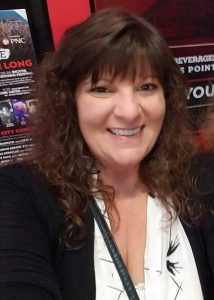 Drue Hoffman debuted her skills in 2012 when a well-known individual in the industry gave her a shot as a reviewer on their blog. From there, things exploded, and she quickly went from reviewer to tour organizer, then expanded her repertoire to include creating graphics for authors. She later added a wide variety of services, including formatting and website design, and studied Facebook advertising under one of the premier instructors in the publishing industry.
Dubbed "Superwoman" by her clients, Drue has worked with a wide variety of authors, including #1 New York Times author Audrey Carlan, NYT & USA Today bestselling authors Teresa Reasor and Geri Foster, and USA Today bestselling authors Kathy Ivan and Terri Riggs. She also works as a personal assistant to a small group of amazing authors.
Drue lives in Northeast Ohio with her husband and rescue animals and when not working you can usually find her lounging with her beloved Kindle Paperwhite.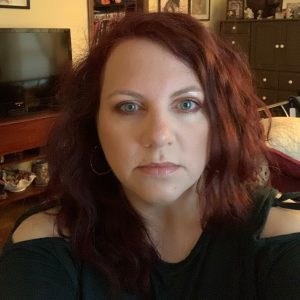 Debra Presley is a USA Today Bestselling author and started her blog The Book Enthusiast in 2012 soon after she was helping authors by arranging blog tours and contacting bloggers on their behalf.
During this time Book Enthusiast Promotions (BEP) was created. Since opening BEP Debra has worked with thousands of authors including New York Times and USA Today Bestselling authors Lisa Renee Jones, Brenda Novak, Alessandra Torre, Penelope Ward, Avery Aster, Kelsie Leverich plus many, many others.
Five years ago she released her debut novel, Finding Us (A Nucci Securities Novel) and in January of 2016 she made the USA Today Bestsellers list in the anthology For the First Time. Since then Debra has continued to help fellow authors pursue their dreams while working on her own.
Debra is a native New Yorker, who made her escape to the suburbs. She often returns to her hometown to visit her favorite deli for a bagel with butter, because there's no better bagel than a New York bagel.