Title: Knight (Laurel Springs Emergency Response Team Book 8)
Author: Laramie Briscoe
Genre: Small Town Romance
Release Date: June 9, 2023

Hosted by: Buoni Amici Press, LLC.

Mason "Menace" Harrison
I've worked up from being the single dad on the original Moonshine Task Force to the leader of the Laurel Springs Police Department. Getting the title of Chief of Police is one of the most important things I've ever done. 
On the second official day of my command – a teenage girl is taken. 
I've never been the type of person to back down from a challenge. With my guys, my kids, and my wife by my side I know I can do anything I set my mind to. I just wasn't counting on it possibly tearing the town of Laurel Springs apart.
Like always, when they need a knight in shining armor, I'll be there. And I won't let the girl go without a fight. 
If there's one thing I promise. It's to keep my family and my town safe. Lord help anyone who stands in my way.
AMAZON | APPLE BOOKS | NOOK | KOBO | GOOGLE PLAY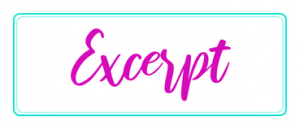 "If you need me, take me," Rina's breathless voice echoes through the silence of the kitchen. "All that frustration? Take it out on me, big guy."
"Remember you asked," I warn her.
"I always ask, and there's no one else I've ever trusted more than you," she stands on her tiptoes, connecting our lips together.
"Hang on…"
"As tight as I can," her words are a promise, as were mine.
Laramie Briscoe is the USA Today and Wall Street Journal Bestselling Author of over 30 books, with sales of over half a million copies.
Since self-publishing her first book in May of 2013, Laramie has appeared on the Top 100 Bestselling E-books Lists on Apple Books, Amazon Kindle, Kobo, and Barnes & Noble. Her books have been known to make readers laugh and cry. They are guaranteed to be emotional, steamy reads.
When she's not writing alpha males who seriously love their women, she loves spending time with friends, reading, and marathoning shows on Netflix. Married to her high school sweetheart, Laramie lives in Bowling Green, KY with her husband.