Title: High Mountain Trackers
Author: Freya Barker
Genre: Romantic Suspense
Release Date: March 22, 2023
Hosted by: Buoni Amici Press, LLC.




High Meadow:
Narrated by: Ada Sinclair and Connor Crais 
Listen to a sample: https://youtu.be/fVgnDyPhGsI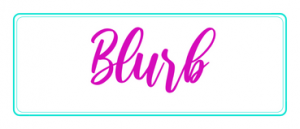 An emergency call to pick up an injured stallion on the side of the road sends Alexandra Hart, the new owner of Hart's Horse Rescue, into action. A recent addition to the area, she is not impressed when the animal's taciturn owner shows up. With his less-than-stellar disposition, he's the kind of man she normally avoids at all costs—unfortunately, he owns the ranch just down the road.
However, when the manhunt for a pair of escaped prisoners gets a little too close for comfort, Jonas turns out to be a better neighbor than she expected.
The Alex who shows up at his ranch to help with his prize stud's recovery is not exactly who Jonas Harvey expected. This is the same bleeding heart he met on the side of the road. Worried she's not up for the job, he'd prefer to keep a close eye on her but his High Mountain Trackers team gets called in to track down a group of domestic terrorists.
But the slip of a woman proves him wrong. On all fronts. Alex not only charms his horses but him as well, and when trouble comes calling she proves to be a worthy ally to boot.
AMAZON | APPLE BOOKS | AUDIBLE | SPOTIFY | CHIRP
High Stakes:
Narrated by: Desiree Ketchum and Connor Crais
Listen to a sample: https://youtu.be/8Z6osP1mMbg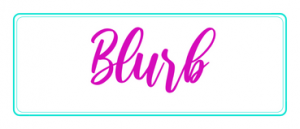 When her sister, Pippa, goes missing, Nella Freling tells her boss she's taking time off from her job as a research librarian, hops in her sensible van, and heads south of the border to Montana. However, local police don't seem too concerned about a missing woman living in her motorhome. So Nella will have to look for Pippa by herself, unless she can convince a highly recommended tracker to help her, but sadly the rude and angry cowboy won't even listen to her at first.
But Nella can be persuasive.
The first time High Mountain tracker Fletch Boone laid eyes on Nella, her ass was stuck in his grocery cart. The next time was at the ranch; she was wearing mud head to toe. But when he catches sight of her a third time, hanging off a cliff, he can't turn his back again. What Nella lacks in survival skills she makes up for in sheer determination. Unfortunately, neither of those is enough protection when bullets start flying.
Fletch has no choice but to jump in before the woman gets herself killed.
And that would be a damn shame.
AMAZON | APPLE BOOKS | AUDIBLE | SPOTIFY | CHIRP
High Ground:
Narrated by: Ada Sinclair and Connor Crais
Listen to a sample: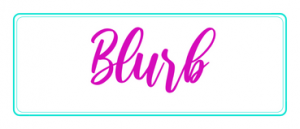 Not much has gone according to plan for mechanic, Pippa Freling, recently. With lots of bridges burned behind her, she decides to stick close to her sister and give Montana a try.
Things are looking up when she joins a local group of animal activists, buys an auto shop for a steal, and even tries her luck with the opposite sex. But it doesn't take long before her hopeful new future is derailed once again.
This time permanently.
Maintaining tight control is the stronghold in Sully Eckhart's life. It served him well during his years in special forces and has kept him out of trouble since. But his self-restraint stretches only so far whenever he finds himself faced with the one woman who has the ability to shake his determination. A woman he's tried to avoid for months—since the first time she shook his resolve—but who now finds herself in the middle of a serial murder case.
However, when she not only ends up a person of interest to the FBI, but firmly in the crosshairs of a killer, he has no other option but to stick close.
And give up all control.
AMAZON | APPLE BOOKS | AUDIBLE | SPOTIFY | CHIRP
High Impact:
Narrated by: Ada Sinclair and Jamal Roque
Listen to a sample: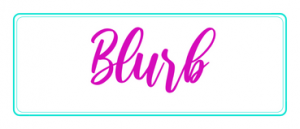 Manager for Hart's Horse Rescue, Lucy Lenoir, finally feels she has a handle on life after having worked hard to leave her old one behind. So hard, there are times she almost forgets what she escaped. Memories which suddenly come flooding back when she catches a glimpse of a familiar horseman in town.
What's worse, he's in the company of the unlikely cowboy she's only just beginning to trust.
High Mountain Tracker, Bo Rivera, tries hard never to repeat his mistakes. A huge one changed the course of his life and made him particularly cautious, especially around women. So much so, he almost passed up on the best thing to ever walk into his life; the compact, blonde ballbuster in need of a gentle hand.
However, the more he learns about her, the more he realizes a soft touch alone won't keep her demons at bay. Those will need a firmer hand…to keep the gun steady.
AMAZON | APPLE BOOKS | AUDIBLE | SPOTIFY | CHIRP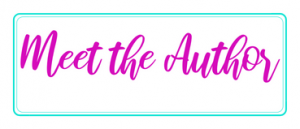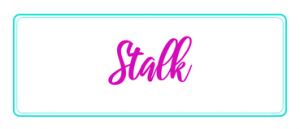 USA Today bestselling author Freya Barker loves writing about ordinary people with extraordinary stories.
With forty-plus books already published, she continues to create characters who are perhaps less than perfect, each struggling to find their own slice of happy.
Recipient of the ReadFREE.ly 2019 Best Book We've Read All Year Award for "Covering Ollie, the 2015 RomCon "Reader's Choice" Award for Best First Book, "Slim To None", Finalist for the 2017 Kindle Book Award with "From Dust", and Finalist for the 2020 Kindle Book Award with "When Hope Ends", Freya spins story after story with an endless supply of bruised and dented characters, vying for attention!