Title: Tink (Handmaidens MC, #1)
Author: D.M. Earl
Genre: MC Romance
Release Date: November 3, 2022
Hosted by: Buoni Amici Press, LLC.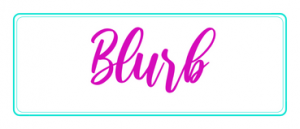 Working to rid the world of human traffickers has been Tink's life's calling. It's very close to her heart and only those in her inner circle know the real reason why. Lately though, between her duties as the president of her club—the Devil's Handmaidens MC—their businesses in town, and the ranch, Tink feels empty and like something is missing, but for the life of her she can't figure out what it is. Well, until her club sister's brother moves back to Timber-Ghost to start some sort of sanctuary. With him comes Ellington 'L' Rutledge, or as she knows him, Noodles. From the moment their eyes meet, she feels the winds of change at her back. 
 Ellington is ready for a challenge or a real purpose in his life. Since he left the SEALs, well, was actually pushed out, he's been drifting through each day. When the opportunity to relocate to Montana comes his way, it sounds like a new adventure with a purpose he can wrap his head around. Actually, being part of something from the beginning has him filled with excitement for the unknown. When Tink walks into the local watering hole, she rocks his world making everything shift for him.
 As the two start to get to know each other, Tink's past comes back to haunt her. As she struggles not only to figure out who it could be, but also continue on her life's mission, Noodles decides it's his duty to protect her to his last breath.
 When the angel of death comes knocking on Tink's door, will her club and Noodles be able to save her or will her past finally catch up to her? Can Tink trust her inner circle to keep her safe or will the door slam shut on Tink's future?
AMAZON | APPLE BOOKS | NOOK | KOBO |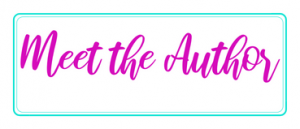 D.M. Earl is a U.S.A. Today Bestselling Author who spins stories about real life situations with characters that are authentic, genuine, and sincere. Each of her stories allow the characters to come to life with each turn of the page while they try to find their HEA through much drama and angst. D.M. finds ideas for her next story from within those around her and what she experiences in daily life. Each book has a part of her left behind in it. She lives in Northwest Indiana married to her best friend who was instrumental in the start of her writing career in 2014. When not writing D.M. loves to read, play with her seven fur-babies (yeah crazy) and ride her Harley Dyna Lowrider.
"Enjoy this Ride we call Life." Remember we only get one chance.