Title: My Montana Valentine & Adoring Stacey 
Author: Elsa Winckler
Genre: Contemporary Romance
Release Date: January 30, 2023
Hosted by: Buoni Amici Press, LLC.


Title: My Montana Valentine
Genre: Contemporary Romance
Tropes: Small Town Romance, Enemies to Lovers, Matchmaker
Release date: January 30, 2023
Publisher: Tule Publishing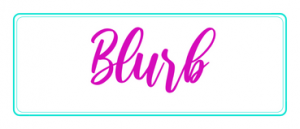 He doesn't believe in happy endings…
Saddled with the impossible task of finding a feel-good story, journalist Aiden O'Sullivan reluctantly accepts his godmother's invitation to visit Marietta, Montana, to experience the small town's Valentine's Day celebration. Upon his arrival, a minor ankle injury lands him in the ER of the local hospital when his godmother insists a doctor should examine it.
After her parents' untimely deaths, Dr. Vivian Miller moved from Sacramento to Marietta with her siblings. Apart from the freezing cold and rampant gossiping, life in town is uneventful. Until a music teacher at the local high school brings her godson to the ER. Vivian has a soft spot for children and hurries to help, only to find the "godson" is an opinionated, rude journalist with no visible injury to his foot.
Vivian has no time for journalists, even the drop-dead gorgeous kind. Aiden isn't in town for long, but he quickly becomes involved in the lovely doctor's problems, something he's sworn will never happen again.
Will these two strangers end up finding a home together at the foot of Copper Mountain?
AMAZON | APPLE BOOKS | NOOK | KOBO |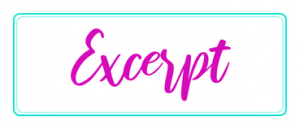 He did a double-take. Dr. Vivian Miller was standing in front of him. He blinked, but when he opened his eyes, she was still there. She looked different, though. Still no makeup, but the tight bun was gone. Instead, golden-blond curls fell over her shoulders and down her back. Dressed in jeans and a soft, blue sweater, matching the blue of her eyes, she just about took his breath away.
"Doctor…" His voice was strangely husky; he had to clear his throat before he could continue to speak. "Doctor Miller?"
Fidgeting with her bag, she was noticeably uneasy. "Vivian, please. Look, I'm sorry about earlier. I was… I thought you were a little boy, and I was probably rude."
So, the ice-cold Doctor Miller did have a heart somewhere. Enjoying her discomfort, he leaned against the door frame for a moment, ignoring the cold. "Probably?"
She lifted her chin. "May I come in, please? It's bitterly cold, if you haven't noticed. I've brought you some Tylenol and a gel that will help relieve the pain. And could you… would you mind…" Inhaling, she stomped into the house. "Please put on a damn shirt."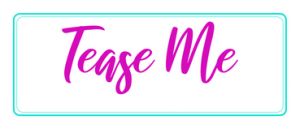 Title: Adoring Stacey
Author: Elsa Winckler
Genre: Contemporary Romance
Tropes: Small-town Romance, matchmaker, bachelor auction
Release Date: January 25, 2023
Publisher: Inkspell Publishing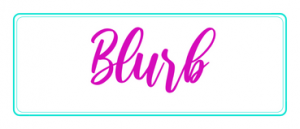 Can he convince her that what's between them is much more than just biology?
Stacey Lawrence is happily single even though the folks in Alisson, Montana seemed bent on getting her the last thing she wanted: a husband. And babies? The mere thought has her shuddering, and that is not because of the cold Montana winters. If she can now only stay away from the very sexy ex-FBI agent turned self-defense instructor, Jason Coleman until her dopamine and norepinephrine levels have settled, she'll be able to continue her happy single life as the computer whizz in town. But when Eleanor Johnson needs Stacey's help with the upcoming bachelor auction, avoiding Jason becomes a problem. Turns out, he's going to be one of the bachelors.
Since the moment his eyes met Stacey Lawrence's gorgeous blue ones in one of his self-defense classes, Jason knows she's trouble. He likes women but he's not interested in anything more permanent than a few dates. Avoiding her isn't initially a problem. Turns out, the lady is also trying to avoid him. But when he's roped in to take part in the ridiculous bachelor's auction, he ends up spending more time with the elusive Stacey until he forgets why he wanted to avoid her in the first place.
Too old to play games, Jason suggests they spend time together but Stacey seems convinced that they're attraction is just biology. Is she right or are his feelings for the redhead much more than a mere chemical reaction?
AMAZON | APPLE BOOKS | NOOK | KOBO |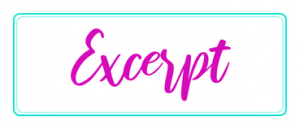 But he continued grinning. "See? We're finally getting to know one another. I didn't know you'd been a waitress before you moved to Alisson."
She stopped in the middle of the bar and faced him. "I don't know what your game is, but—"
But before she could finish her sentence, his hand reached out and warm fingers touched her face. Her mind froze. The angry words vanished.
It was just a fleeting gesture, but one she felt right down to the bottoms of her soles. I'm too old to play games, Stacey. You're breathtakingly beautiful. I ache for you." His eyes darkened, his voice turned gravelly. He dropped his hand. "But I get the message. You're not interested. If you ever change your mind, though, let me know. We've tried avoiding each other…"
She opened her mouth to disagree, but he put a finger on her lips, effectively making it impossible to form thoughts, let alone say a single word.
"You've been avoiding me. And I've tried to stay out of your way. It's not working. I still think about you all the damn time. Maybe we should try something different. I want you even more now than I did when I first laid eyes on you in the dojo. And don't even try to tell me you don't remember that moment. You reacted to me as well. I noticed. I notice everything about you." With a final touch to her arm, he walked away.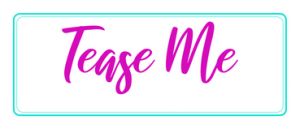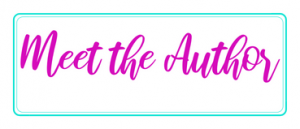 Elsa has been reading love stories for as long as she can remember and when she 'met' the classic authors like Jane Austen, Elizabeth Gaskell, Henry James, the Brontë sisters, etc. during her Honors studies, she was hooked for life.
Although her three gown-up children rarely acknowledge the fact they have a romance-writing mom, her husband fortunately, is very proud of her, reads every word and is happy to make sure she gets the kissing scenes just right.
She likes the heroines in her stories to be beautiful, feisty, independent and headstrong.  And the heroes must be strong but possess a generous amount of sensitivity. They are of course, also gorgeous.  Her stories typically incorporate the family background of the characters to better understand where they come from and who they are when we meet them in the story.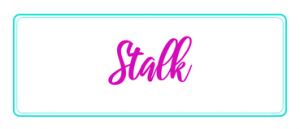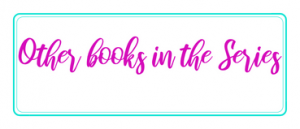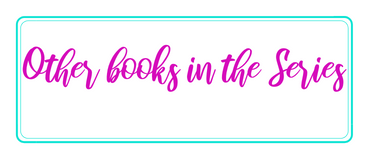 Unexpected Love (Books 1-4)
AMAZON | APPLE | NOOK | KOBO |